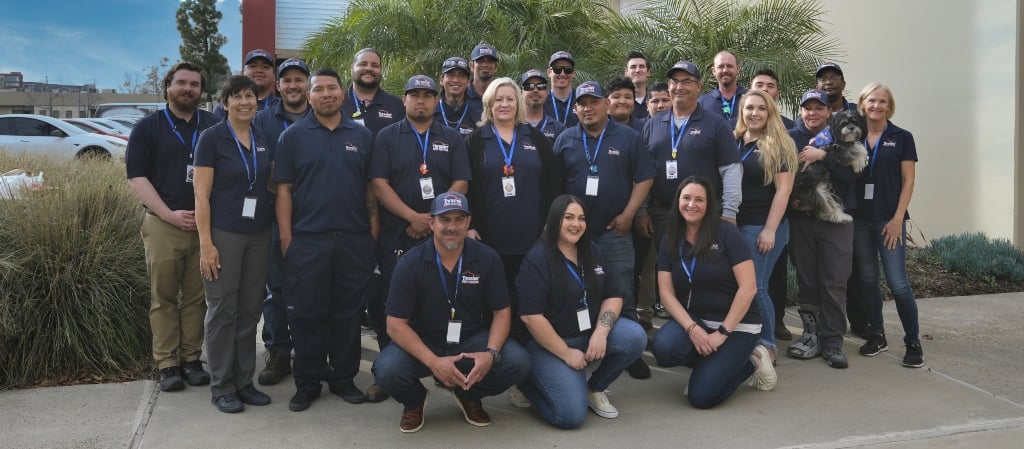 Paradise Pest Solutions
Welcome to the Thrasher Family:
We are pleased to announce that Paradise Pest Solutions and Thrasher Termite & Pest Control of So Cal, Inc. have merged operations. The Thrasher team feels very privileged that Brad Laurabee & Vicki Jibben from Paradise Pest Solutions chose our company to take care of their customers. We look forward to serving your termite and pest control needs.
Brad has known Garrett and Lauren Thrasher, owners of Thrasher Termite & Pest Control, for many years. He chose Thrasher as stewards of his customers because we operate a well-run, customer-focused business with deep ties to the local, San Diego community. Locally owned San Diego businesses offer a better customer and pest control experience than big conglomerates. Thrasher's goal is what Brad's has always been: to meet and exceed your expectations.
Thrasher Termite & Pest Control holds the highest customer ratings on Yelp and other review sites, and is an accredited QualityPro company. This means that Thrasher has met the highest standards for professionalism in the industry. Nationwide, less than 3% of pest control companies have earned the QualityPro accreditation. You can trust your home and business to Thrasher Termite & Pest Control.
We know that change can be disruptive. Thrasher Termite & Pest Control is committed to turn this transition into a positive event. We look forward to living up to the trust Paradise Pest Solutions has placed in us.
Thrasher Pest Control is consistently rated the highest in customer satisfaction of any regional pest control company. Our success stems from core values focused on customers, community, co-workers, and the common good.
We serve residential and commercial clients from Carlsbad to TJ, and from the coast to about 35 miles inland. Services include termite control, general pest control, and wildlife trapping.
Here to Help
Do whatever it takes to make the world a little brighter
Deliver Quality
Deliver five-star worthy service every. single. time.
Protect Health
Protect our clients, ourselves, and the environment we share
Value Education
Constantly update knowledge of the best pest control practices
Embrace Transparency
Honest and ethical in all interactions with customers