Pest Control in Poway, CA - Thrasher Pest Control
Thrasher Pest Control provides the best pest control service in Poway, CA. Our team of skilled pest control professionals will inspect your Poway home, business, or commercial site for various kinds of pest control related issues and provide the correct service to remedy the problem. Contact us today to find out more.
Residential Pest Control in Poway, CA
Thrasher Pest and Termite Control offers residential pest control services to homeowners in Poway, CA and the surrounding areas.
Pest Control in Poway based around Poway's semi-arid and hot-summer Mediterranean climate that is ideal for many household pests. Open space lands in the South and East offer overwintering grounds during Poway's cool, wet winters for many pests like wasps, bees, ants, termites, mice and rats. Gophers in Poway also enjoy open spaces where they multiply easily, then invade residential lawns to expand their territories.
At Thrasher, our residential pest control services are designed to eliminate and prevent a wide variety of pests:
Millipedes
Spider Mites
Springtails
Silverfish
Scorpions
Commercial Pest Control in Poway, CA
Commercial pest control services in Poway are designed to eliminate and prevent pests in a variety of commercial settings, including restaurants, hotels, offices, and more. We understand that there are many challenges related to pest control in commercial settings and will work with you to develop a customized treatment plan that fits your specific needs. Our plans are designed to take your specific business model in mind, even if that means working outside of your regular business hours to not interfere with your customers.
Our team specializes in:
Restaurant

Pest Control
Hotel Pest Control
Office Pest Control
Commercial Building Pest Control
Dental and Medical Buildings Pest Control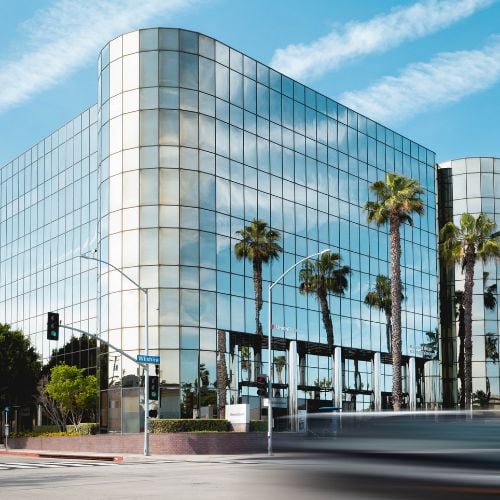 Get Pest Control Estimate in Poway, CA
Termite Control in Poway, CA - Termite Treatments, Fumigation, Escrow & More
Termites in Poway can cause substantial property damage if left unchecked, and untreated! Our team specializes in Formosan Subterranean termites, Western subterranean termites, and Drywood termites. At Thrasher Pest Control, we offer termite control services to eliminate and prevent termite infestations in homes and businesses in Poway and the surrounding areas. Our termite control services include termite inspections, termite WDO inspections for Escrow, termite fumigation, localized termite treatments, and termite wood damage repair.
If you think you're having issues with termites in Poway, contact us today to schedule a termite inspection. When dealing with a termite issue, time is of the essence.
Best Rodent Control | Poway, CA | Mice and Rats
Mice, Rats, and other rodents can cause headaches for homeowners and business owners in Poway. Luckily, you're currently reading about Poway's best rodent control service. At Thrasher Pest Control, our team of mice and rat experts will investigate your rodent concerns and identify the best way to control the population, any major areas that may require seal out, and any ways to prevent future issues.
If you're looking for rodent control, mice control and rat control in Poway, CA, contact us for an estimate and rodent inspection. Call today to speak with one of our team members to get on the schedule as soon as possible: 619-955-5121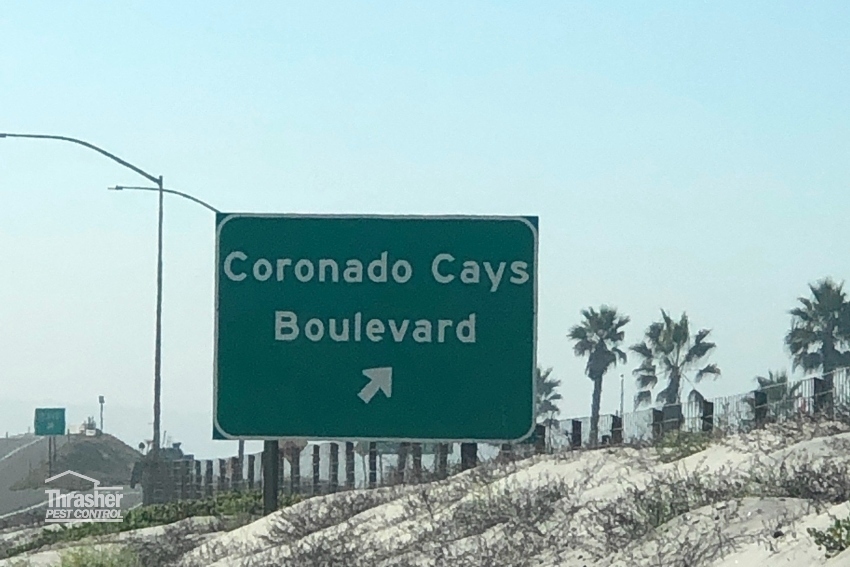 Gopher Removal in Poway - Gopher Control Near Me
Do you need Gopher Removal in Poway? If so, don't worry and just call Thrasher Pest Control. Our team has the expertise to get rid of gophers in the Poway area.
Gophers can be a nuisance to homeowners, business owners, and landscaping companies! Gophers, in the Poway area, do not hibernate and are active year round so they can be a headache no matter what the season. Gophers have a vegetarian diet and have the potential to do costly damage to landscaping.
Gophers can cause damage to structures by digging in or around foundations, speeding up the process of erosion, and can assist in the development of cracks in cement stairs, sidewalks, and patios.
Contact us today for the best gopher control in Poway, CA. Call now at 619-955-5121.
Why Choose Thrasher Pest Control in Poway, CA?
Contact Thrasher Pest for Pest Control in Poway, CA
Get Pest Control Estimate in CITY, CA