Professional
Termite Control
From houses to houseboats, historic structures to commercial properties, Thrasher Termite & Pest Control protects San Diego properties from termites and other wood-destroying pests. We're the leader in identifying and controlling Formosan subterranean termites in La Mesa and Western subterranean termites and drywood termites found elsewhere in San Diego County. When you suspect termite activity or are preparing your home for sale, call Thrasher for inspection, control, and repair.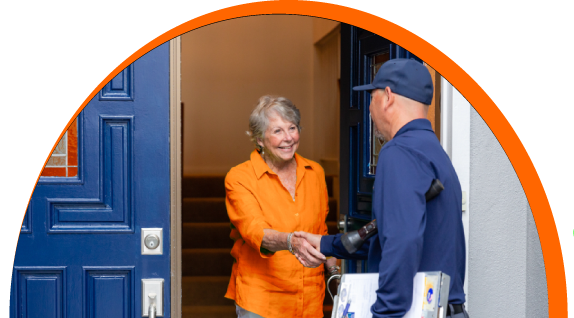 Services to Protect Your Property
Inspection
Complete escrow inspections and limited inspections of known prolem areas
Inspection
Local Treatment
at the source of the problem (for termites, dryrot, and fungus)
Local Treatment
Fumigation
for drywood termites or Formosan termites
Fumigation
Barrier Treatment
for Subterranean and Formosan subterranean termites
Barrier Treatment
Baiting
for Subterranean and Formosan subterranean termites
Baiting
Repair & Reconstruction
of damage caused by termites, fungus, or other wood destroyers
Repair & Reconstruction
Termite Inspections
Do you need a WDO Inspection (Termite Inspection) for Escrow? Do you suspect termite activity? Are you interested in getting a health check on your home for peace of mind or before remodeling or before a new roof?
All termite inspections are performed by a licensed, experienced inspector and followed by a written report. Our inspector will look are your areas of conscern, will note wood-destroying organisms: drywood termites, subterranean termites, dampwood termites, fungus/dry rot, wood-boring beetles, carpenter ants, and carpenter bees.
The final report includes a list of damage found, recommendations for treatment and repair, and recommendations for preventing conditions that make your home vulnerable to termites and other wood destroying organisms (WDO).
Termite Control and Treatments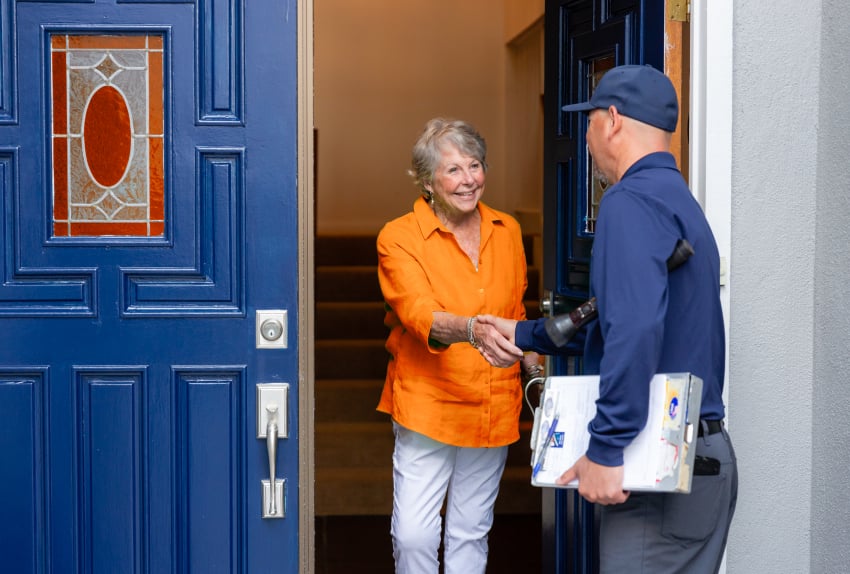 Termite Treatments
Local Termite Treatment
When termites or dry rot is confined to one or two areas, the structure may be a candidate for local treatment. This means only the visible, affected area is treated. The Thrasher Inspector will advise you if local treatment is a good option for your structure and provide alternatives if it is not.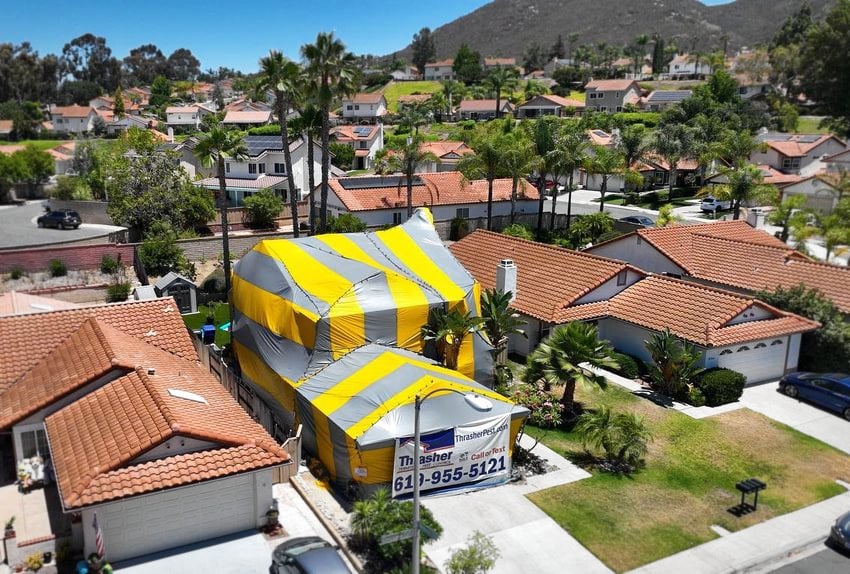 Termite Treatments
Drywood Termite Fumigation
The primary recommendation for the treatment of drywood termites is fumigation. By the time evidence of drywood termites becomes visible, there is a high likelihood of multiple colonies in the structure. Fumigation is the proven method of exterminating all drywood termites. Learn more about structural fumigation.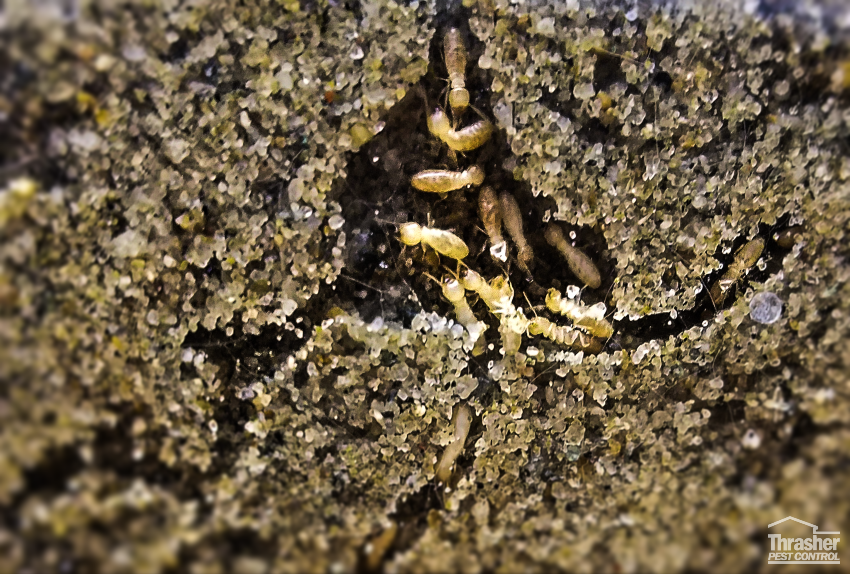 Termite Treatments
Subterranean Termite Treatments
Subterranean termites and Formosan subterraneant termites are controlled through perimeter soil treatments, baiting with monitored bait stations, or both. The treatment we prescribe takes into account the subterranean termites species, the infestation's size, the landscape around your home, and your goals.
Repair Termite and Wood Damage
Thrasher master carpenters are skilled at repairing wood damage. We are licensed to perform structural repairs and to manage projects as complex as complete bathroom to kitchen remodels. We're licensed and bonded. Just as with our termite control service, we perform the least invasive repair remedy for problem areas in your home. Remember, after your home is treated for termites or dry rot, it is essential to repair damaged areas to prevent re-infestation and to prevent secondary problems.
Start today with an inspection! Call or text now 619-955-5121