Leaders in
Formosan Termite Control
Formosan subterranean termite control is a multi-prong and long-term effort. The biology and habits of Formosan subterranean termites make them particularly difficult, but not impossible, to control.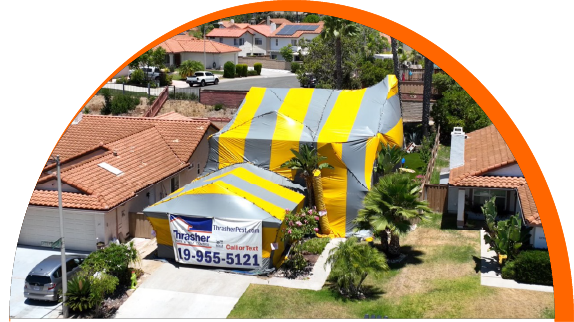 Control for an Active Infestation:
Exterior soil treatment around the perimeter of the home with registered termiticide as a barrier to the subterranean colony

Install termite monitor and bait system to reduce colony size over time

Repair damaged wood

Monitor and remove infested landscape plants

Fumigation may be recommended if the structure is also harboring drywood termites. (Fumigation alone will not kill a Formosan subterranean termite colony.)
Prevention for Properties at Risk:
Keep your house from becoming a Formosan chew toy: install a termite monitoring and bait system as a preventative measure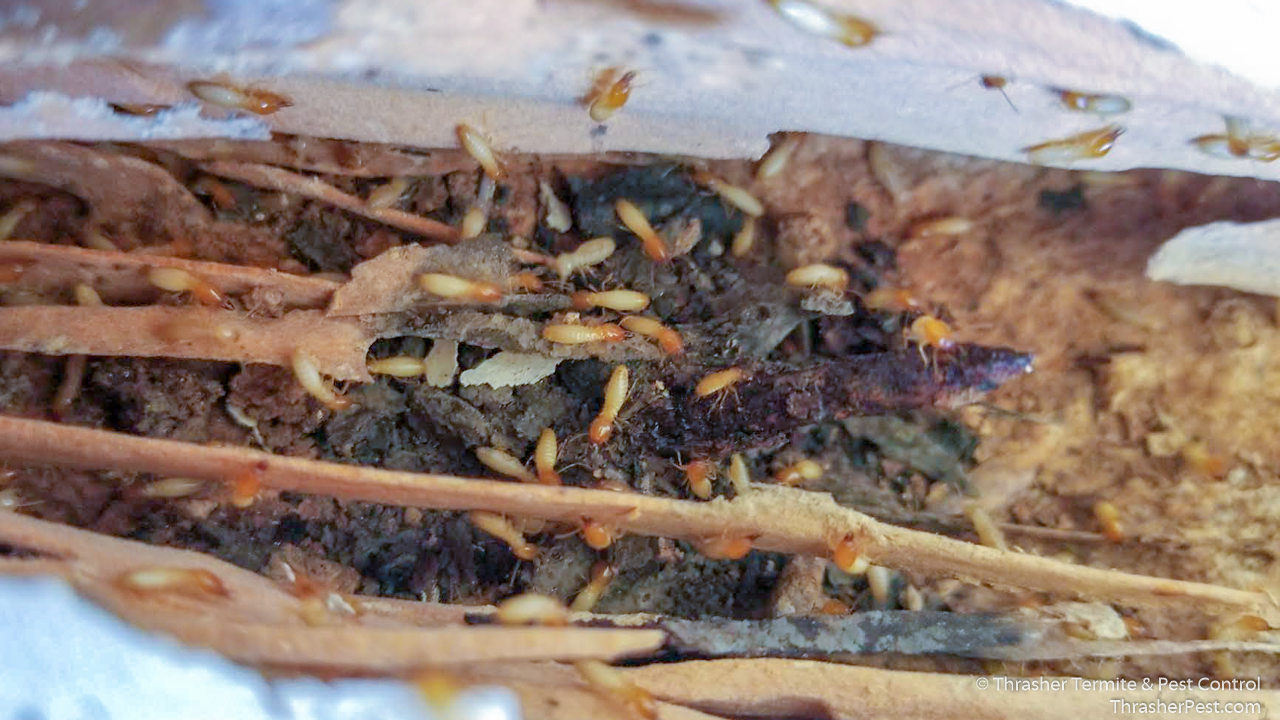 Formosan Termites Established in San Diego
In 2018, Thrasher Termite & Pest Control identified a new colony of Formosan subterranean termites in La Mesa, half a mile from the original 1992 outbreak of this destructive, invasive species. Formosan subterranean termites rapidly develop huge colonies and can cause significant structural damage within 6 months. Even more recent identification of Formosan termite colonies in residential homes as well as undeveloped areas of La Mesa means Formosan termites are now well established in San Diego County. Thrasher Pest is continuing to use the best available treatments for eradicating Formosan termites. At the same time, Thrasher Pest continues to participate in studies to test new treatment methods for Formosan termites. One of the best ways to protect your home is early detection of Formosan termites. For this reason, Thrasher Pest HIGHLY recommends termite monitoring for all structures in La Mesa and the surrounding areas.
Conclusive identification of Formosan subterranean termites was made by Thrasher Termite & Pest Control in cooperation with the San Diego County Department of Agriculture and the California Department of Agriculture Plant Pest Diagnostics Division in Sacramento, California.
Steps to Formosan Termite Control
Inspect
We inspect your home and the surrounding area for signs of Formosan termites and other wood-destroying organisms
Inspect
Monitor
Install monitoring stations surrounding the property. Check for activity.
Monitor
Treatment
When Formosan termites are found, target the best available treatment to protect the home.
Treatment
Repeat
Continue to monitor for Formosan termites to catch any new colonies before they become destructive.
Repeat
Formosan Subterranean Termite Timeline
1982
1982
Formosan subterranean termites introduced in La Mesa (estimated date)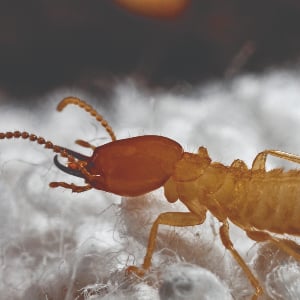 1992
1992
Formosan subterranean termites identified in La Mesa and confirmed by University of California, Agriculture and Natural Resources. Seven homes infested. Treatment and monitoring begins in surrounding area.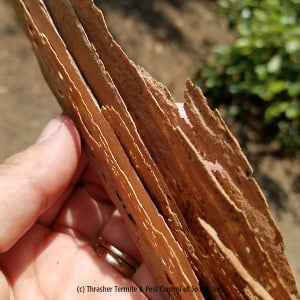 1993
1993
Monitoring expanded to include 69 properties.
1995
1995
Monitoring devices installed ½ mile from infected homes.
1996
1996
Formosan subterranean termites believed eradicated in original area.
1997
1997
Monitoring devices installed 1 mile from the original area.
1997
1997
Formosan subterranean termites infestation found in a secondary area in La Mesa affecting five homes. Treatment begins.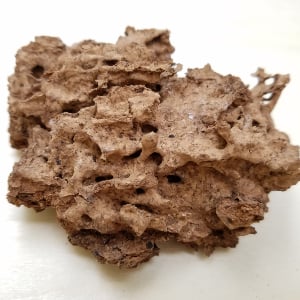 1998
1998
The University of California's Agriculture and Natural Resources research program in La Mesa was discontinued due to a lack of funding.
2018
2018
Formosan subterranean termites rediscovered in La Mesa by Thrasher Termite & Pest Control, ½ mile from original 1992 infestation.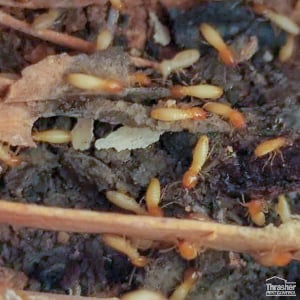 Sep 2012
2022
New Formosan subterranean termites colonies continue to be found in La Mesa and the surrounding areas.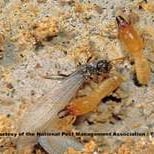 Educational Videos about Formosan Subterranean Termites
Formosan Subterranean Termites In The News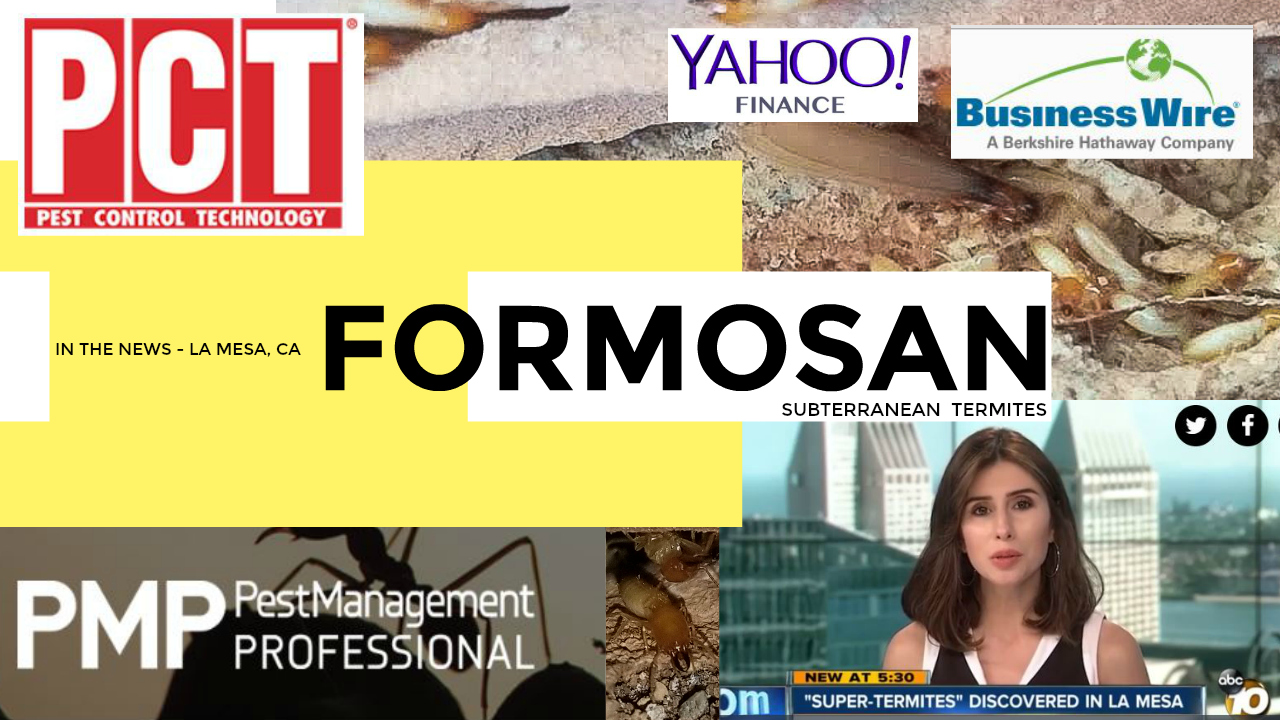 After 20 years of hiding in plain sight, the rediscovery of Formosan subterranean termites in La Mesa, California, is big news. The importance of being alert to Formosan termite infestations cannot be overstated. Formosan termites can cause a huge amount of damage to La Mesa homes in a short period of time. Additionally, it is important to San Diego County and the state of California to limit the territory of this very destructive invasive species of termites.
Formosan Subterranean Termite News Links:
PCT (Pest Control Technology magazine)
Pest Management Professional magazine
Identification and Images of Formosan Subterranean Termites
Formosan subterranean termites are on the USDA's National Invasive Species list due to their ability to cause structural damage to buildings and their competition with native termite species. In a throw-down between native subterranean termites and Formosan subterranean termites, the Formosan termites outpace and outcompete native subterranean termites. While native subs cause structural damage over time, we have very effective means of controlling them. Formosan subterranean termites cause HUGE amounts of damage in very little time, and control requires a multi-pronged approach over a long period of time.
Signs
Signs of Formosan subterranean termites include mud shelter tubes on slabs, foundations, or piers; tiny holes appearing in walls, ceilings, or hardwood floors; painted wood that appears bubbled; bulging walls; sagging floor; a chewing sound coming from the walls (yes, some people can detect this sound); and winged reproductive termites.
Appearance
Formosan subterranean termite reproductives, or alates, look like a plump grain of brown rice with four long, narrow wings. The wings are at least two times the length of the body of the insect. The body does not have a narrow or pinched waist. The reproductives of all termite species in San Diego appear similar. It takes a trained professional to provide a definite identification.
Behavior
The behavior of Formosan subterranean termites is distinctive. Unlike native subterranean termites, Formosan subterranean termites are extremely active, don't flee when disturbed, and the soldiers are particularly aggressive. Formosan subterranean termite soldiers will bite your finger if you get close enough, but they cannot break the skin and are harmless to humans and pets.
Formosan termite damage follows the grain in structural lumber. Unlike native termites, Formosan termites feed on both the summer and spring wood, leaving large hollow spaces. These hollow spaces are called galleries. Unlike native termites, Formosan termites clean out debris from their galleries, leaving them practically soil free and covered in whitish spots.
In severe infestations, Formosan termites form nest-like structures in hollow spaces and wall voids with a combination of termite excrement, macerated wood, saliva, and soil. These "carton" nests are constructed near a feeding site. A single Formosan termite colony may have several of these auxiliary nests containing secondary reproductives. One sign of these hidden nests is a bulging wall.
In addition to eating structural lumber, Formosan termites have been known to attack over 50 species of living plants, including citrus, pepper trees, wild cherry, cherry laurel, ash, sweet gum, cedar, willow, wax myrtle, Chinese elm, live oak, and white oak. Because Formosan termites survive in the yard as well as the house, it is important to inspect and treat the area surrounding an infested house.
Formosan termites are aggressive eaters and have been known to chew through non-wood materials in their search for wood. They have attacked plastic, asphalt, plaster, rubber, and thin sheets of lead and copper metal. The creosote on utility poles does not deter Formosan termites and is at great risk of damage.
Formosan Subterranean Termite Hot Spot Maps
Formosan Subterranean Termite 2018 Area of Concern, i.e. Hot Spot. Hot spot boundaries are within 1/2 mile of active infestations.